Share your success story and win $$$$
---
At DomainStryker.com we are always interested to learn about domain flipping success stories… So, we invite you to open up! We'll even give you $1,000 if your success story is the most liked and gets some votes. That is right, one thousand bucks paid via PayPal just for a little bit of your time. Come on now, don't be shy

The rules and guidelines are pretty simple. If you've sold a domain for at least 5x to 10x ROI or more recently (at least a few hundred bucks worth) and want to share your story with us at Domain Stryker, please e-mail and tell us all about it!
The e-mail should go out to admin at domainstryker.com (replace at with @) and be sure to include at least a couple of screenshots from the sales listings, negotiations,  payment, etc so that we can verify everything and make sure it's 100% legit.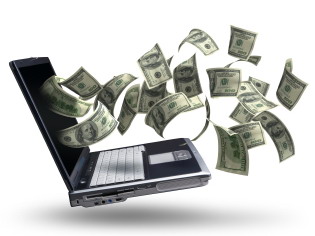 We encourage you to be creative with submissions. Don't just write a paragraph or two and send it off. Take some time to organize everything and walk us through step by step in regards to what you did in order to make a sale happen and so on. Record a video if you want to! We love those. Put some real thought and effort into it.
The whole purpose of this contest and success story' series is education. We can learn a lot from each other. So why don't you provide some tips and tricks… Give insights and maybe you will be the one to take home all that $$$$ that is up for grabs.
We will be publishing success stories as they come in and get reviewed over the next couple of weeks. Then we will setup a poll where users can vote for their favorite domain flipping success story. The winner will be announced at the end of March and the prize of $1000 will be immediately awarded. Sounds like fun right?! You bet…
To show our appreciation to participants, anybody who sends in their success story by March 1st, 2010 we will hook up with a 30 day membership at DomainStryker.com if you don't currently have an account. If you are already a member, we'll extend your membership for one extra month. Win-win! Good luck everybody.